Marketing has never been easier! Why do I say such a thing? I hear you say, Rodney Robinson if that was true every marketer would have success. There would be more people in multi-level marketing walking across the stage picking up their enormous commission checks from their companies. In fact, people would sponsor more partners into their business and earn the luxury cars, right?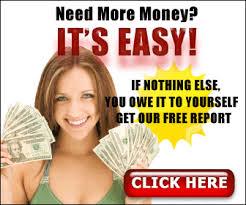 Before I answer that question, I think it is important that we dig into the ideal, of what is marketing? Let see! If you or someone you know is involved in a business rather traditional or not, they are all familiar with some form of marketing.
To market is to promote your business or ideal. This primary fact is the beauty behind my personal formula of destroying the traditional ideology for building your network marketing business.
LCB + MS + TG = Residual
I have discovered if you are famous individual or well known in your community, you may already be a stage walker in your network marketing company.
The keyword is network, well known individuals carry a great following and power of influence. This is why many professional athletes chose network marketing as their retirement business opportunity. Why, because they are still able to tap into the power of their popularity.
Now I know you are saying, Rodney! I am not a retired professional athlete and I don't have the power of influence in my
community. I say, that it okay! Because my system breaks all those barriers down as you build your own community. Therefore, in your own community you are the influencer, you are giving something of value to your community and this makes you just as popular as that athlete.
You see my formula uses the power of traffic to build your network. It takes traffic even in a traditional business to be successful. Think about, if you have a brick and mortar business and it is hidden from the public no one will ever know the products and services you provide. You must find a way to get traffic to your business. I have developed a strategy to using Traffic Monsoon gets traffic to your business and money in your pocket.
It sounds good I know, but there is more! You must have a way to capture prospects from this traffic generator and I use Power Lead System / Lead Lightning to do so.
This amazing and affordable system has changed my business forever. The truth is marketing has never been easier! I can only wish I had figured out this truth several years ago before I was programmed to promote primarily to family and friends.